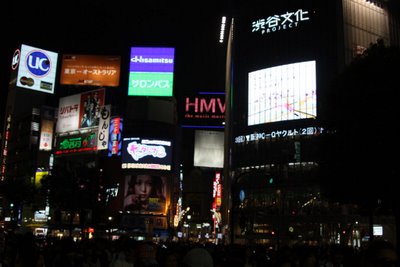 After the peaceful lull of Kyoto, we moved onto the hustle and bustle of Tokyo.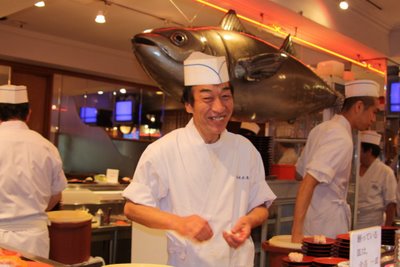 We ate some sushi. The sushi chef was awesome. We told him (well, Saki told him in this funny sounding language) we thought he was cool....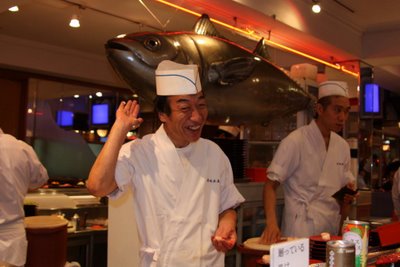 He was all like "Get out of here!"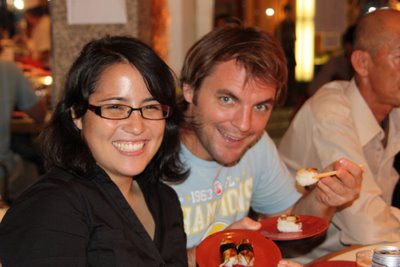 The sushi (vegetarian style) was quite good.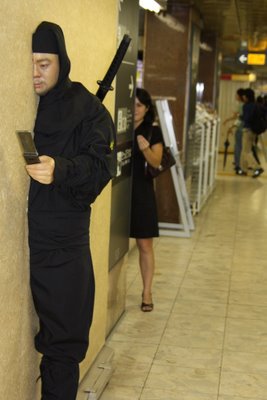 This ninja was so hard to see, the wall was built around him. Crazy.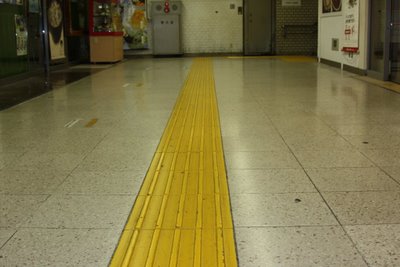 They have this yellow stripe all over Beijing and Japan. I guess it's for blind people. Pretty cool.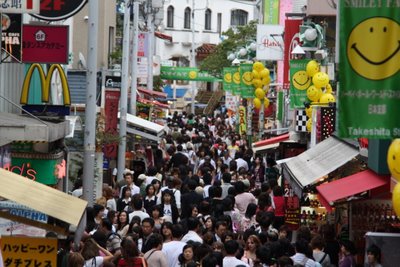 We shopped on this street. Crazy, crazy busy.
[If I could make out more of the
katakana
on the signs, I'm sure it would be much more amusing. For example, the yellow sign at lower left says, "Ha-p-pi-Wa-n (Happy One)" and the second line says, "Ta-chi-pu-re-su (Touch Place)." …On second thought, this seems to perhaps be suggesting some weird services a little beyond the usual family-rated offerings, that I don't really want to know about—Francis.]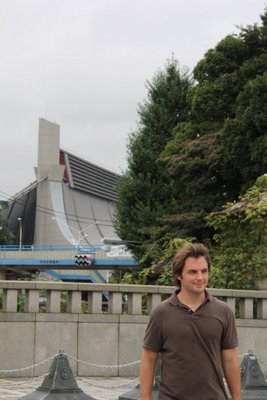 Then we found some peace next to one of the buildings erected for the 1964 Olympics. Sadly, I hear it is now hardly ever used. I'd hate to hear that about the Bird's Nest or Water Cube.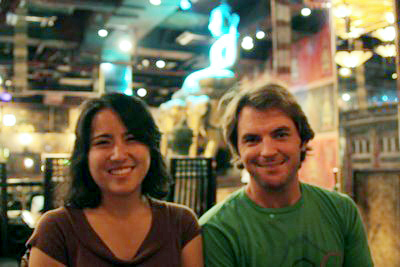 We ate some Thai food and took about forty shots to get this one. I love the digital (camera) age.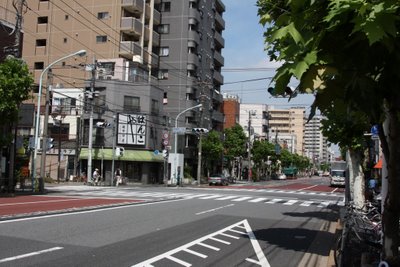 This was the street on which we stayed in Tokyo. It was pretty calm relative to most of Tokyo.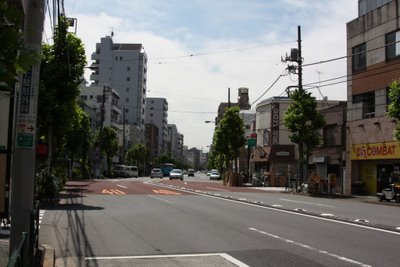 Same street, other direction.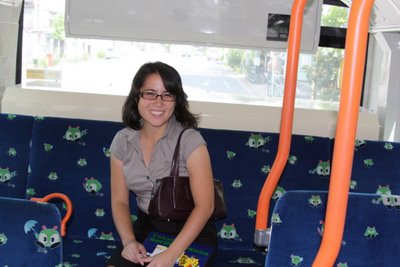 We hopped a bus to some temple. The upholstery on the bus was amazing!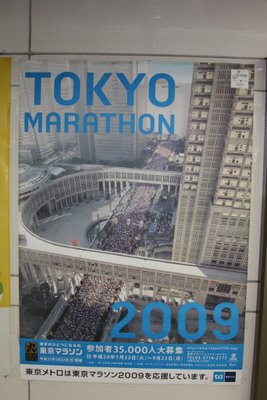 When my dad moves onto running a marathon in each continent, I think this one deserves some consideration.
A couple of the final pictures of the trip were my favorites.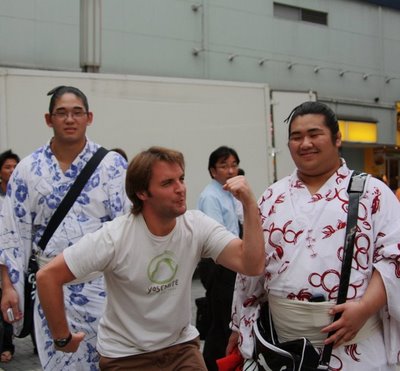 These sumo dudes were huge. As a point of reference, those muscles you see on my arms are nicknamed 24" pythons.
Here ends the posts from my trip to Asia with Saki. Such a great time! Thank you, Saki!