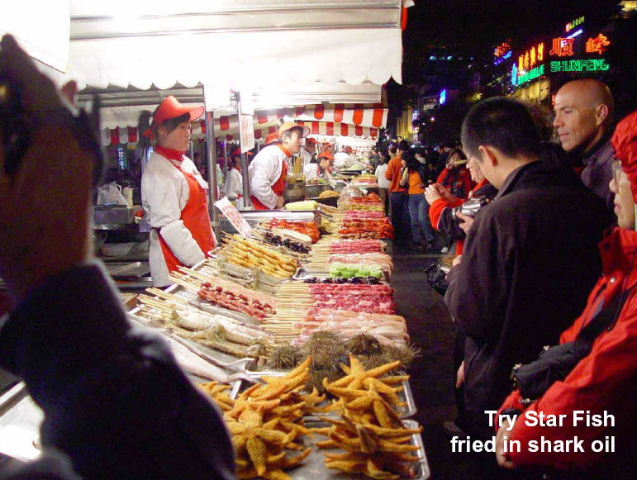 Star fish fried in shark oil. (See Mike and Alison's brave experience trying star fish on a stick.)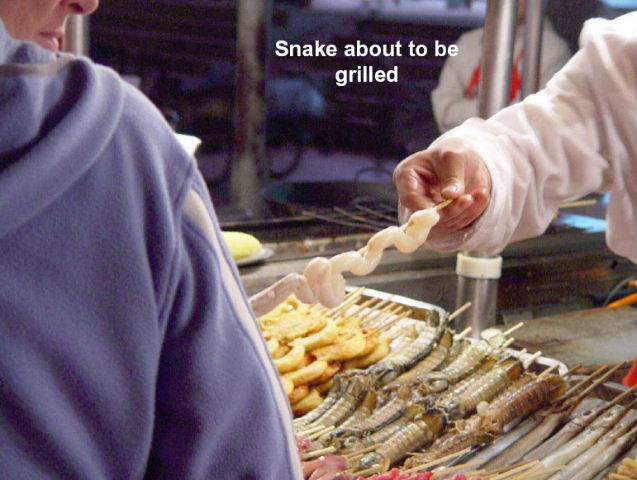 Snake about to be grilled to order.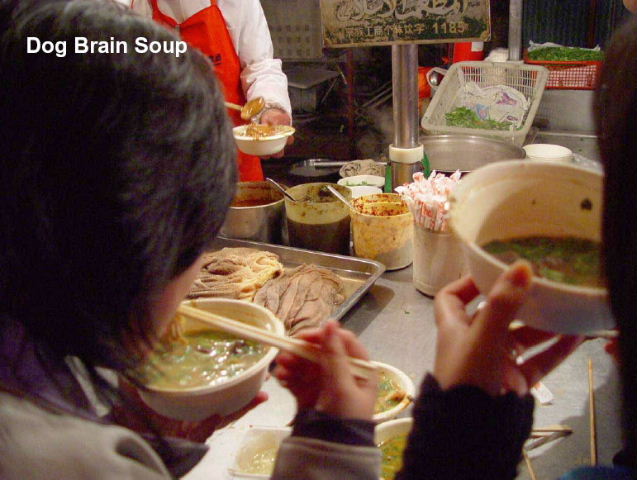 Dog brain soup. (Will eating this make you smarter or dumber?…more obedient, perhaps?)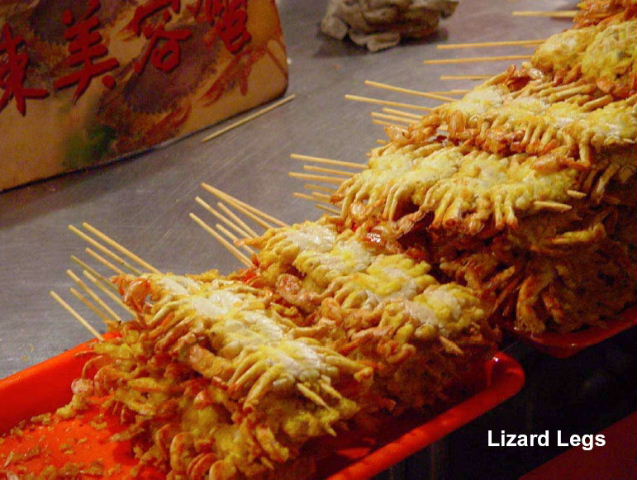 Lizard legs. (What would be the appropriate wine to serve with this dish?)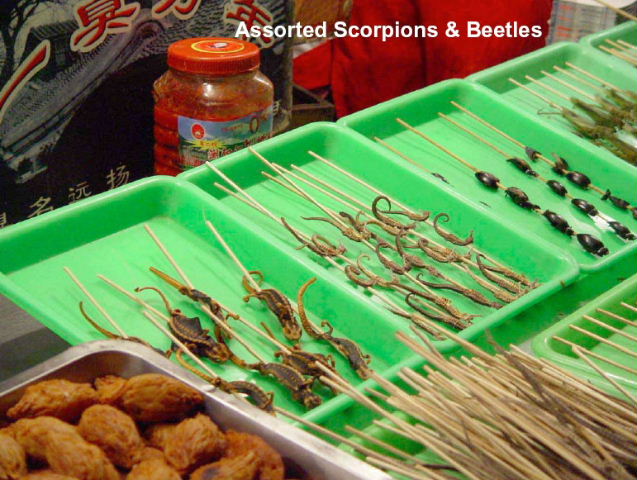 Assorted scorpions, beetles, sea horses and what looks like lizards in the foreground. So many choices, so little time.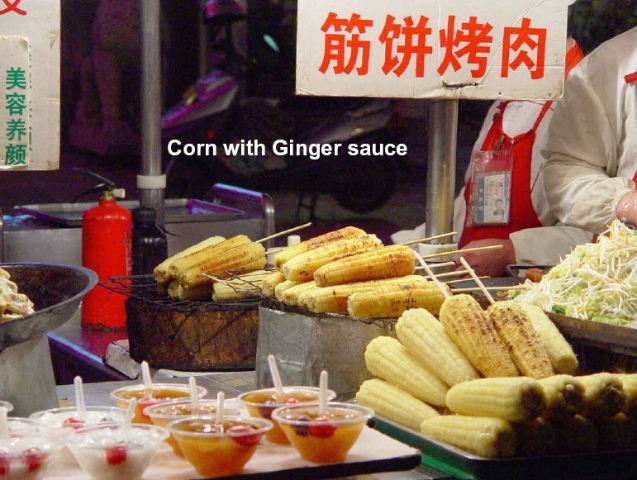 Corn with ginger sauce. At last, something that, at least looks like a familiar food, although this particular combination isn't one that you'd be able to find easily anywhere in the US.

Dog liver with vegetables…. I thought they banned dog and cat dishes during the Games so that they wouldn't gross out foreigners…guess not.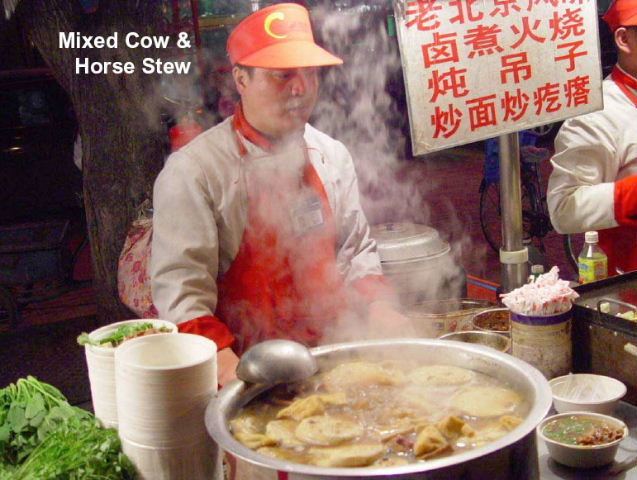 Mixed cow and horse stew. Looks delicious…NOT!

---