May 7, 2004, note from the new parents: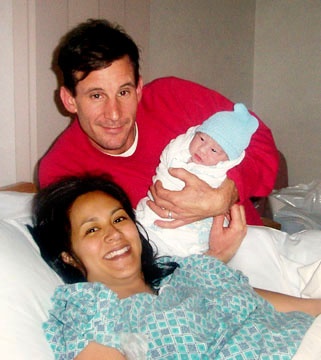 We are happy to announce that our son Kai Alexander was born on April 22 at 2:00 am. He was a healthy 6 lbs., 15 oz. and 18 inches. Maya and Parker are enthralled with their new baby brother. Mom and Dad are ecstatic that he is a perfectly healthy, beautiful and mellow child. We can't wait to see you all and introduce you in person to Kai.
All our love,
Melisa, Andy, Maya, Parker and Kai Lauer

---
Note from Ken:
Announcement from a proud Grandpa:
Today, April 22, 2004, Melisa Lauer gave birth to Kai Alexander Lauer, a healthy 6 pound 15 ounce boy. Mother and son are doing extremely well. A reliable source says Kai looks like his maternal grandfather, something everyone is convinced he'll overcome.

---