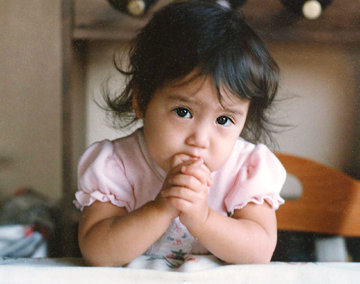 In a contemplative mood. "Maybe I should go to Stanford — and then Harvard — when I grow up." They're the best schools in the country, so that seems like a perfectly reasonable plan.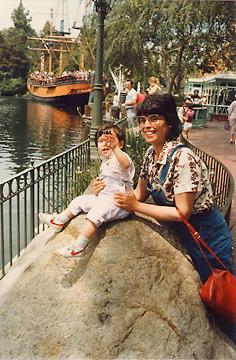 My favorite "ride" in Disneyland was this big rock next to the Columbia riverboat cruise. Mom and Dad could've saved lots of money by finding me a big rock outside Disneyland.

I also used to enjoy riding merry-go-rounds, spaceships and race cars outside supermarkets. It wasn't until we were down in L.A. visiting with Uncle Tom and someone else wanted to use the racecar when I discovered that, if you put a quarter in, it actually moved. My parents neglected to tell me that all that time …

They were both in on numerous conspiracies. Until high school I went to year-round schools; when someone asked me how I was planning to enjoy summer vacation, I didn't know what in the world they were talking about.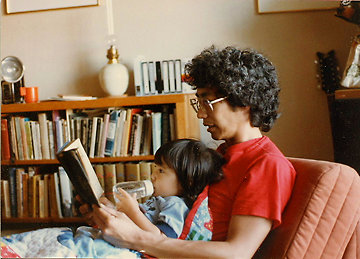 Reading with Dad.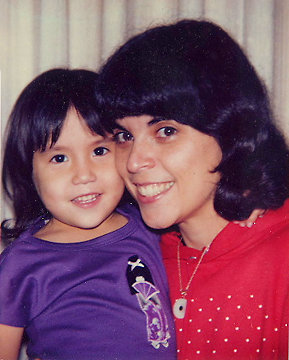 With my Mom.
---