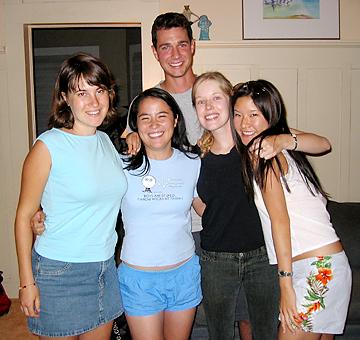 During my masters program at Stanford (2003–2004 school year) I lived at Scarlet Fire, a "Dead house" (all named after Grateful Dead songs) just off-campus, and had many good times with good friends. The photos on these pages represent my scrapbook of memories of those good times. Above, Audrey, me, Chris, Lyza, and Julia after a wonderful weekend at Lyza's family's house in Nevada City.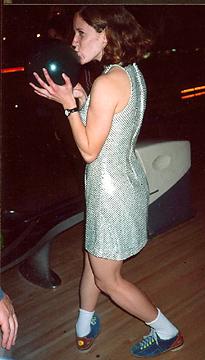 Alison appropriately dressed for our senior year house trip to Disco Bowling at Palo Alto Bowl.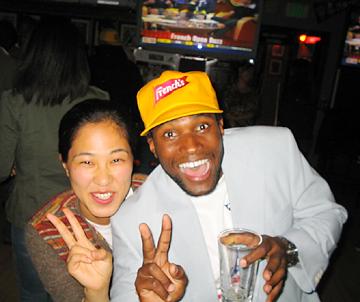 Aujin and Ben, two of my classmates from the CEM program.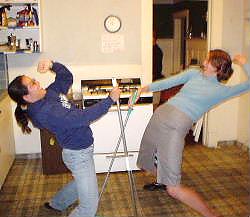 My housemate Kristin and I practice our swing moves in the Scarlet Fire kitchen.