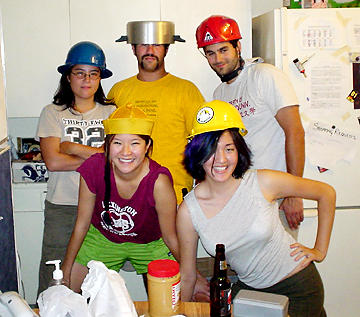 Adam, Mike, Julia, Davie, and I decide to wear hats to dinner.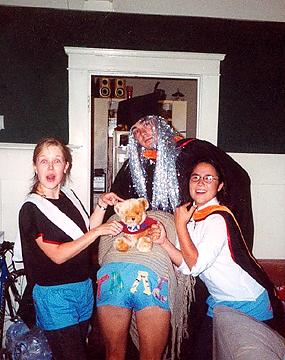 Lyza, Jeremy, Julia, and I pose for a surrealist portrait.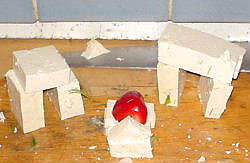 I constructed this tofu sculpture of the Pantheon and Stonehenge while Julia and I cooked our weekly dinner.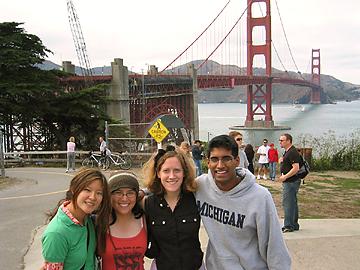 Julia, me, Alison, and Anand play tourists at the Golden Gate Bridge.