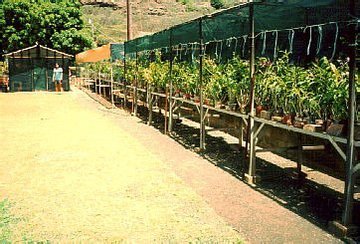 I'm in the back yard standing in front of the "small hothouse." It's called that because there used to be a much larger 70' x 90' hothouse located where this picture was taken. The orchids in the hothouse and in the yard are mostly dendrobiums.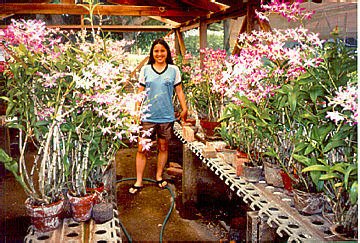 In the "small hothouse."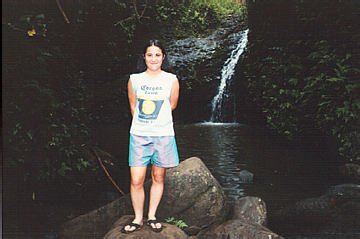 At Maunawili Falls, where we had a very adventurous hike (for my Mom) with Mom's friend from University of Hawaii Law School (and hula), Susan Lee, her husband Chuck Heard and their son Christopher.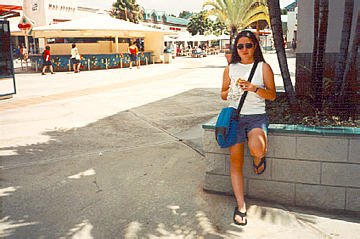 At Waikele, a large outlet mall, near where Apo's family farm was located.


My vacation at Volcano (Click here or on picture to view vacation pictures).
Photos from Summer 2005

Photos from Summer 2004

Photos from Winter 2002



(Photos above are from earlier visits, 1999–2000)
---