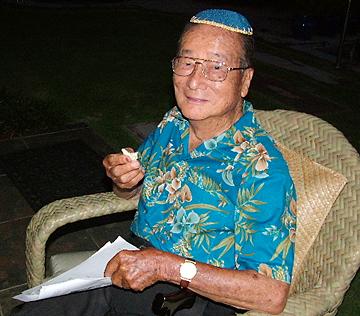 Grandpa enjoying Shabbat at Mom's cousin Barbara and Michael's. Luckily Michael had a yarmulke to match his aloha shirt.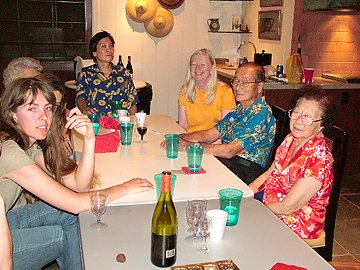 Husband Michael Leong at the head of the table, cousin Barbara to the right, Grandpa and Grandma; friends of Sara's and Barbara' mother on the left.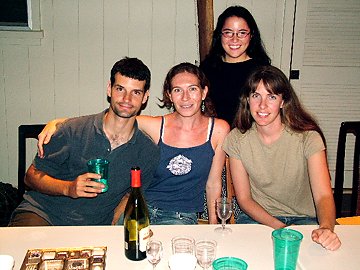 With my cousin Sara (center) and friends. Sara went to Harvard too but finished before I got there. For more photos of Barbara, Michael and Sara, please click on "Dobis" button on the left.

---