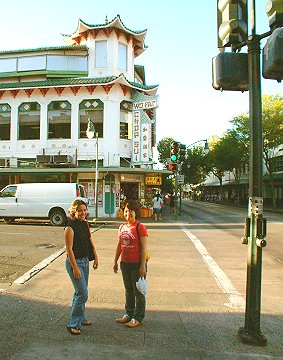 We visited Honolulu's Chinatown. We're standing across the street from the famous old Chinese restaurant Wo Fat, where 40 years ago Apo's brother celebrated his 75th birthday. Click on the Au button then the Ching family picture at the top of the page to see a photo of the event.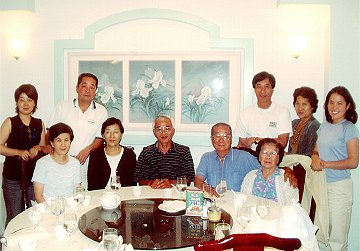 The Kudohs, Matsudas (Showko's aunt and uncle) and Sakamotos at Eastern Garden (now closed) after we enjoyed a Chinese dinner.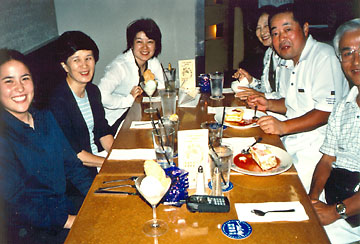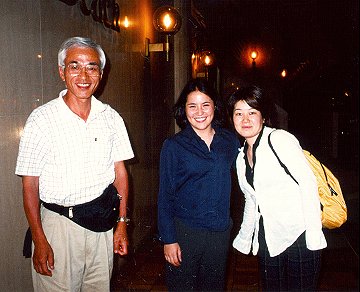 We had dinner at Brew Moon, a microbrewery and restaurant at Ward Center. I found it funny that Showko couldn't tell the difference between "Brew Moon" and "Blue Moon" (and therefore couldn't understand the pun) because there's no difference in Japanese between an R and an L. See a discussion of Japanese pronunciation.
Top photo: me, Showko's mother, Showko, her aunt, her father, and her uncle Mr. Matsuda.