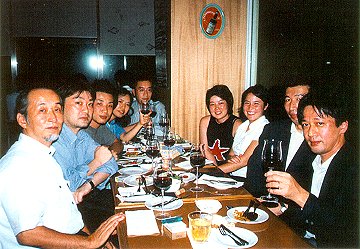 The second week of her internship, Naomi worked with the design firm Atelier G&B. Her boss Seki-san is second from the left. Even though she only worked a week at the research institute and at Atelier, they were very kind to throw her a going-away party on her last day at each place. These were her co-workers at Atelier.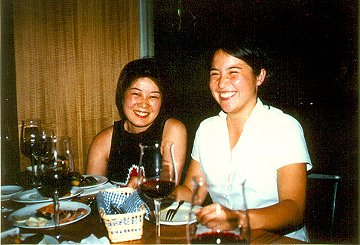 After her going-away party at Atelier, it was too late to get back to her dorm room in Kiyose before they locked up at 11:00, so Kudoh-san kindly let Naomi stay with her for the evening.
Kudoh-san, her parents and her aunt and uncle came to visit us in Hawaii in December 2002. Go to Sakamoto > December 2002 visit to see more pictures of Kudoh-san.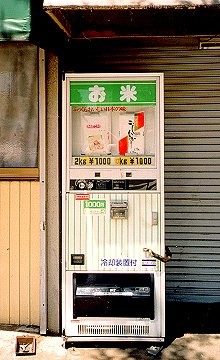 A vending machine near the train station where you can conveniently pick up a bag of rice on your way home.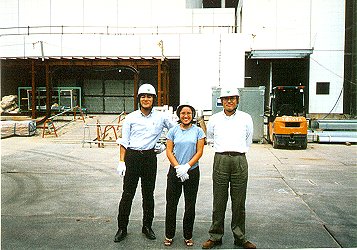 The third week, Naomi worked with the main office at the Kanagawa University job site. Naomi liked it because she got to wear a hard hat.
Her boss Matsuoka-san is on the left and division chief Chikai-san is on the right.
---