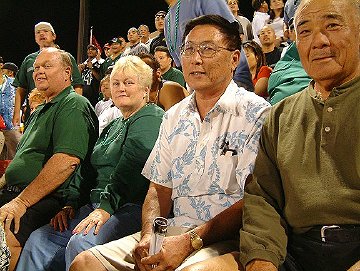 The UH football game was good company and the seats were great but the result (UNLV 33– UH 22) was disappointing, although not as disappointing as the USC game the previous weekend, which Allen Shinsato also attended because his son is at USC. USC easily racked up 62 points in that one.
It was funny, both at the game and in the hotel, there were so many Hawai'i people that it was like being back in Hawai'i. There were as many UH as UNLV rooters. When walking through the hotel lobby it was hard not to notice that just about everyone was speaking pidgin: "I go take my stuff up to da room an den come back down. You go stay ova deah, 'kay?"
How can you tell people are from Hawai'i? Click fo' fine out.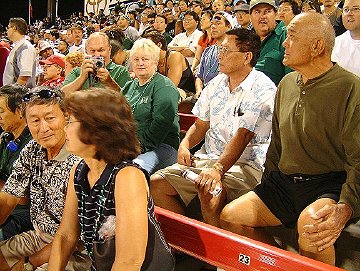 Yet another penalty, interception or fumble discourages the UH fans. At least Jim and I found some satisfaction in photographing each other.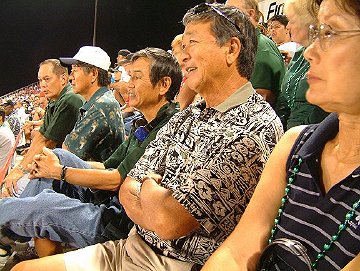 The outcome was beginning to look pretty hopeless.

---