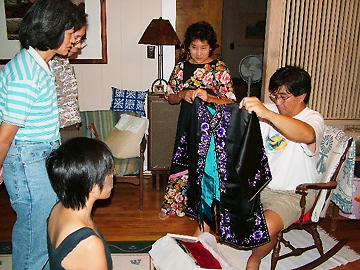 After dinner Jeff brought out Apo's wedding clothes, which Aunty Anna had carefully preserved, and which will now be donated to a Chinese-American museum so that they can be professionally conserved and enjoyed by many others. For more about Apo (great grandmother on Grandma's side), click on the Au button.




Jeff displays Apo's wrap-around silk skirt.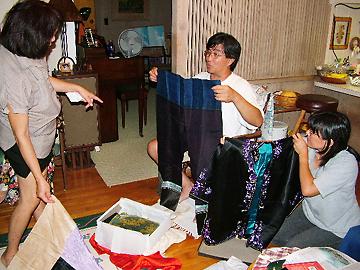 The wedding clothing worn by Apo and great grandfather was composed of a good many pieces.