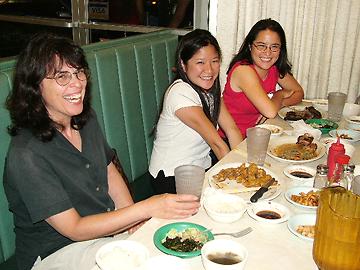 Mom, Julia and I enjoyed dinner with Wayson, Charlene and Melissa at Kim Chee II.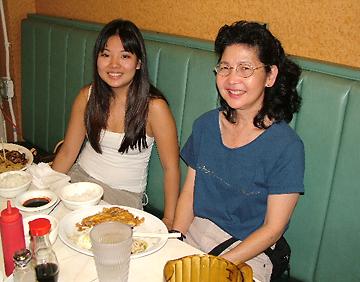 Melissa and Charlene. Melissa just started college at UCLA this year.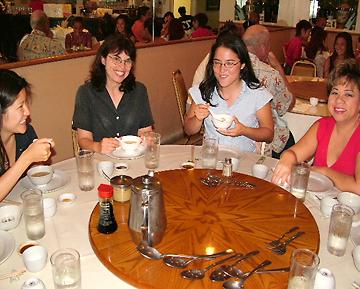 We always seem to be eating. This time it's a Chinese dinner at Duck Yun in Aina Haina: Julia, Mom, me and Aunty Nadine.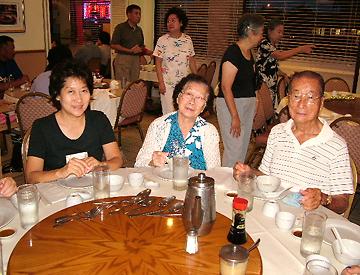 Aunty Carol, Grandma and Grandpa at Duck Yun.
---