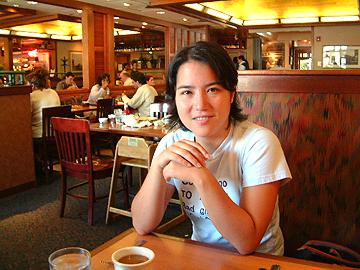 Dad and I became very familiar with Inman Square, the center of the local Portuguese community. Here we are at S & S restaurant.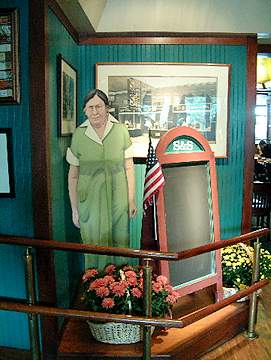 The restaurant got its name from its founder, who used to say, in Yiddish, "Es and Es" (eat and eat). They have a life-size cardboard cutout of the founder next to the menu board, which is rather amusing.

Across the street is a Portuguese hardware store, where I bought a couple of very inexpensive covered pots to round out the kitchen supplies.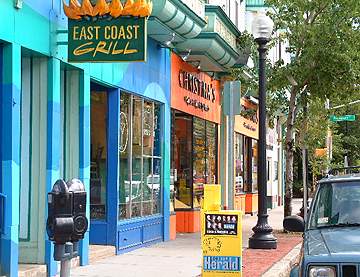 Among the other attractions of Inman Square are Punjabi Dhaba (a great Indian restaurant, not shown in this picture, a couple of blocks away in the opposite direction), East Coast Grill, where we had a great seafood dinner, and Christina's Ice Cream next door.
Punjabi Dhaba takes cash only but you can expect to get a lot of delicious food for your cash — we ordered way too much, ended up stuffing ourselves and still taking home leftovers.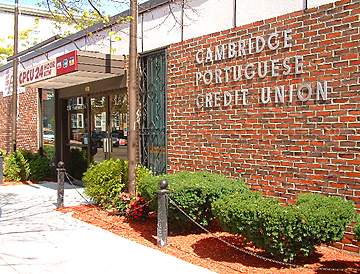 Next to Punjabi Dhaba is a Portuguese Credit Union and there a few Portuguese flags flying in front of houses to remind you where you are.
The parking meters give you half an hour for a quarter, which is pretty cheap compared to San Francisco, but nowhere nearly as cheap as downtown Hilo, Hawaii, where the quarter would buy you five hours — although we couldn't figure out what we could possibly do for 5 hours in Hilo.

---