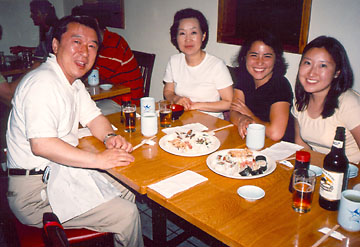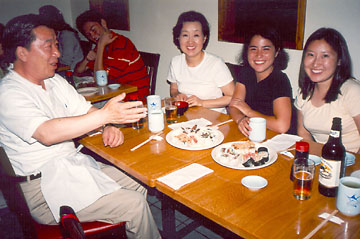 We enjoyed a nice Japanese lunch at Porter Exhange, near the Porter Square train station (T-stop). Porter Exchange has several Asian restaurants and shops. It's where Dad bought a very nice sake set — one of the essentials, in his opinion — during his visit last year to help me move in.

After lunch we browsed through a Japanese market there and I bought a 25-pound bag of rice, which should last me nearly through the coming year.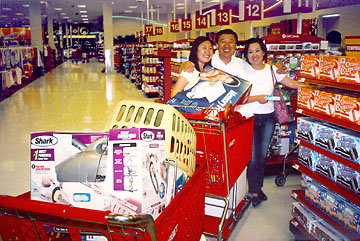 During the first few days when Charlene arrived I was still working during the day at my summer job in downtown Boston at SBRA (Shepley, Bulfinch, Richardson & Abbott), one of the largest and oldest architecture firms in the country — they designed and built the Capitol building in Boston and several buildings at Stanford.
Meanwhile Dad was free to accompany Charlene and her parents to Target, with which he became intimately familiar during my first-year move-in last year. Dad and I visited Target at least a half dozen times in just a few days.
Charlene managed to fill to overflowing three shopping carts during their first trip to Target. Fortunately everything just barely managed to squeeze into the rental car … and luckily Charlene's dorm has an elevator.