The final model for the tripod building.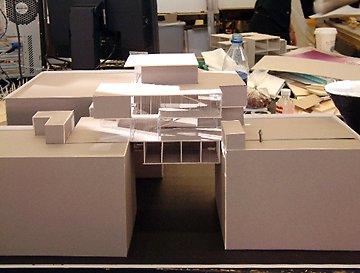 The model shown in its "natural" studio environment (without Photoshop manipulation to clean up the actual surrounding studio clutter in the background).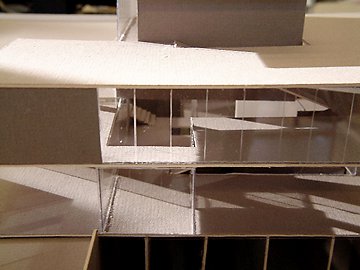 A view showing the interior spaces of the tripod building. Note how each of the three floors has views into the other two.
If you haven't already (from page 5), view the project description and constraints that had to be met here.
---