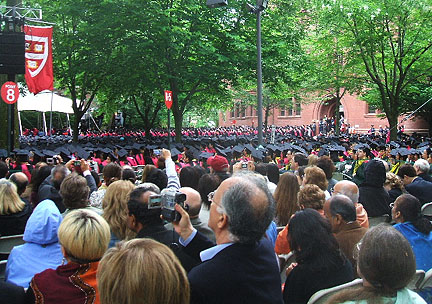 The graduation ceremony. Dad got in line at 6:30am and managed to get a seat (somewhat wet, since it had rained the day before), very coincidentally,...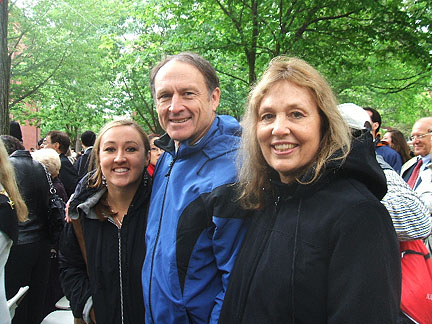 ... right next to (immediately to the left of) the family of my Stanford Urban-Studies classmate Lindsay, who was also getting her post-graduate degree.

Although we in the GSD were instructed not to bring our cellular phones, Lindsay (who was in a different school and not similarly restricted) and her parents were in continuous touch during the ceremony. Lindsay and I happened to bump into each other in the rest room, so we knew that our parents were sitting next to each other. What a very small world!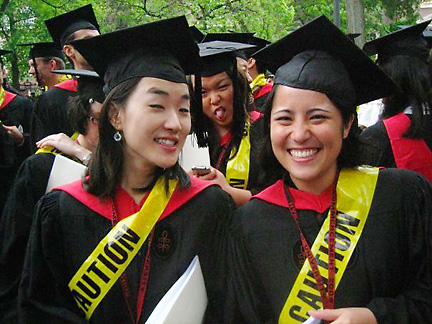 My friend Lydia and I are waiting to enter the main ceremonial area. (I swear, I don't know who that is in the background sticking out her tongue—well, maybe I do...but I probably shouldn't really say.)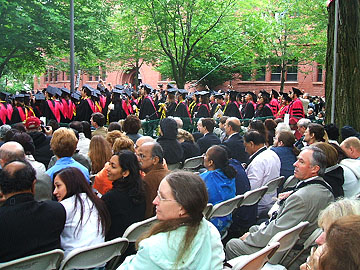 I'm somewhere in the graduating group in the background, among my colleagues in the Graduate School of Design.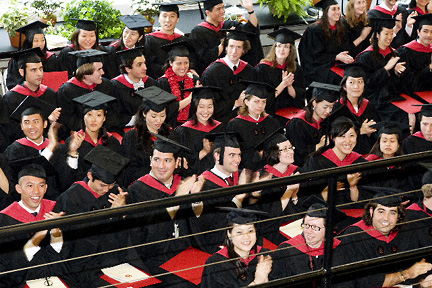 I'm in the second to last row, just to left of center, with the red lei.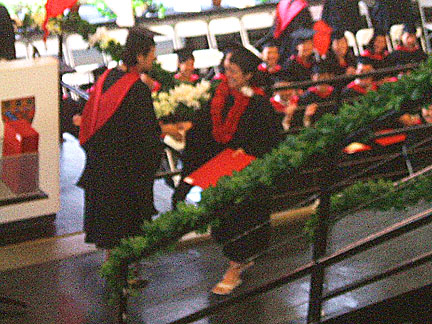 My reward, finally, after four long years at Harvard.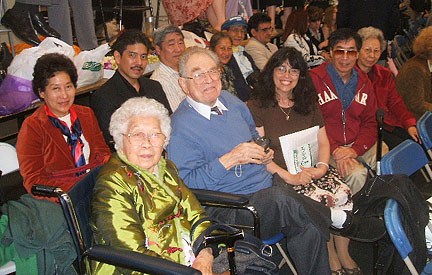 My aunties, uncle, Grandma, and Grandpa's longtime friends the Miyashitas came all the way from Hawai'i, Grandpa came from Seattle, Mom's friend Michael, and Mom and Dad came from the Bay Area to witness my final graduation.
---