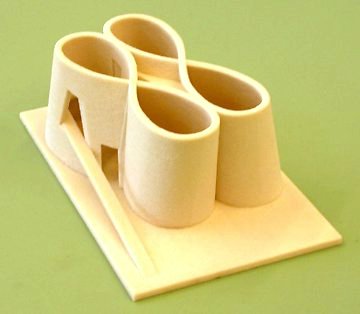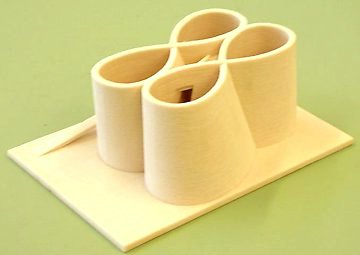 For my first project, "the hidden room," my final model was a "3-D print" from a thermojet machine, which works like an inkjet printer except that instead of spraying ink on the surface of paper it builds up height by spraying layers of gypsum powder and wax.
The assignment was to design a building with four rooms plus a "hidden room" which had to have access from one of the four rooms and the exterior, yet be easily missed by a visitor. Since this was our first project, there was no actual site, program or user, but was more of an exercise in geometry.
If you're REALLY, REALLY interested (… you shua you're shua?), you can read the project description and constraints that had to be met.
Here's a very interesting article about a full-size 3-D house-building machine.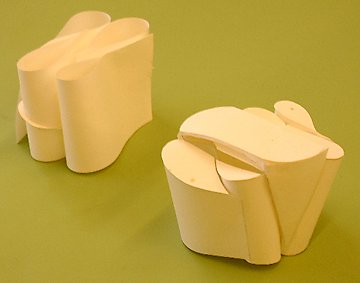 These were study models made out of paper exploring two earlier possibilities.