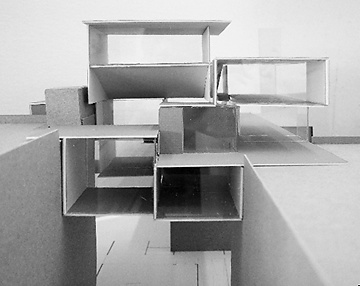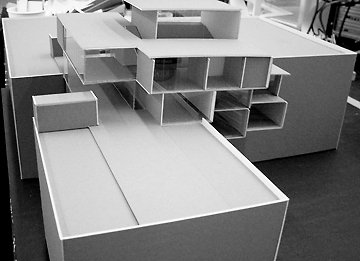 The final model for the "tripod building" in progress. I used these photographs to help me draw perspectives for my presentation boards.
View the project description and constraints that had to be met here.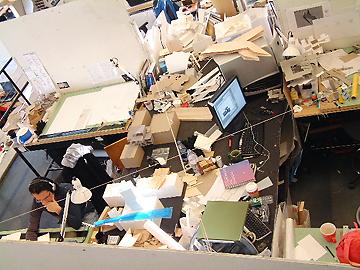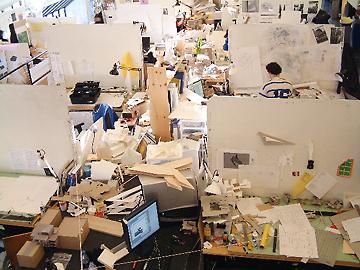 The studio area during final review time. Compare this to when I first arrived and at mid-semester. My desk is the neat one on the left. You can see my final model to the right of my desk, just left of center in the first photo and in the bottom-left corner of the photo just above.