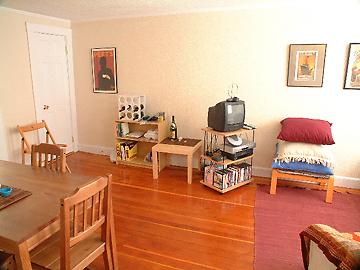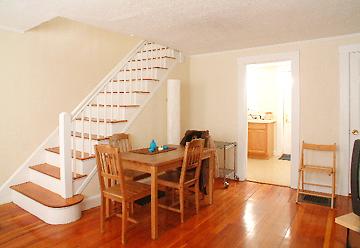 Dad arrived on Friday evening, January 21, 2005, to visit me during the week of my semester break, and just in time for the "Great Blizzard of '05," as it came to be known. By Wednesday the month had officially become the "snowiest month ever recorded" in Boston and Cambridge with 43" of snow.
He flew in on a direct JetBlue flight from Oakland to Logan, which he found very efficient and comfortable, not to mention cheap ($79 + tax and fees!). For some reason there were no lines at the ticket counter or going through security on either end, unlike our experience going to and from Hawaii. It was such a nice experience that he said that he will try to visit me at Harvard often. They closed Logan Airport the next day, and the day he left a week later was the first day it got above freezing, so his timing was perfect both ways.
He found that the living room now has much more furniture and thus is much more comfortable than when we arrived in the fall to a completely empty room (see page 1). Thanks to Mom, we now have a nice sofabed in the living room (in the corner, first photo above) for Dad to sleep on.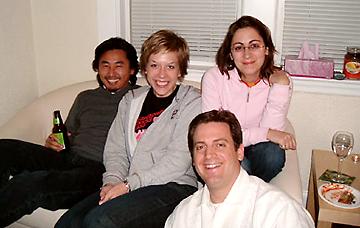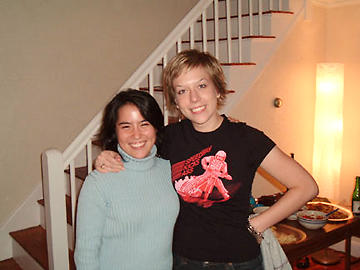 He just missed (by just a day) meeting last semester's roommate Tiffany, who flew back home to Chicago and is now very busy interviewing for landscape architecture jobs.
June 2005 update: Tiffany is working in Philadelphia for one of the largest firms in the country.